About UniPark Services
Notes or article author name can be added in this area.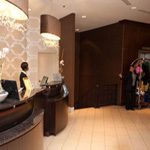 Unipark Services is a parking management, valet, shuttle and other personnel services company. Unipark Services has been providing support services to hotels in the Northern New Jersey environs since 1986.. We provide Valet Drivers,Van Drivers, Bellman, Room Attendants, Housemen, and Maintenance services. Unipark Personnel Services was established in 1999 as a response to requests from our clients in the hospitality industry. Our personnel attend to other hotel needs such as Room Attendants, and Housemen..